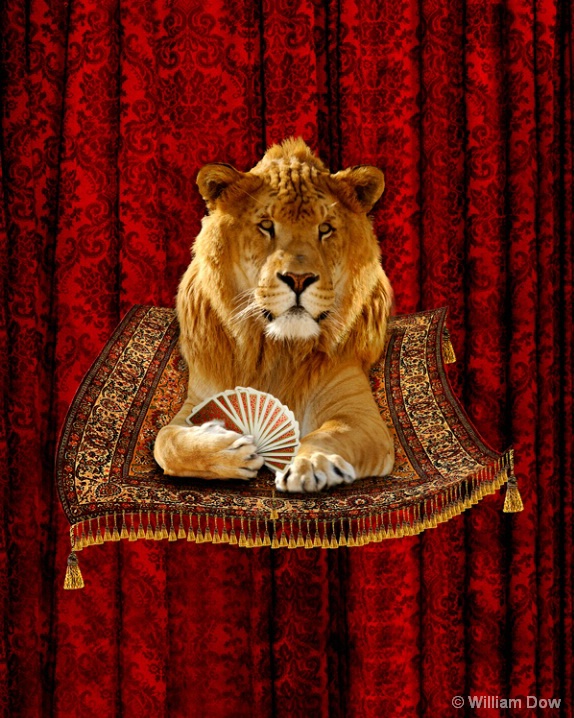 Liger Patrick on a Magic Carpet.
This image was used on an invitation to a fund raiser for the Shambala Preserve held at the Magic Castle in Los Angeles, CA. The elements were photographed separately and merged using layers in Adobe Photoshop CS2. The magic carpet was created using Photoshop by taking an existing photo of a plain patterned carpet and distorting it. The tassels were added by duplication from a single image of a tassel in Photoshop. The playing cards were photographed separately. Shot with a Canon EOS 1D Mark ll
© William Dow
Copyright for this gallery photo belongs solely to William Dow. Images may not be copied, downloaded, or used in any way without the express, written permission of the photographer.